Water Heater Repair
If you want to have hot water for showers, your washing machine, or other appliances, it's important to keep your hot water heater in good working order. As soon as your water heater starts to malfunction, you're likely to find yourself inconvenienced in a big way. So, if your water heater is leaking or you're experiencing other problems with it, turn to the pros at Nuke Appliances Repair Service for water heater repair. Serving homeowners throughout Miami and the nearby area, we're here to ensure that water heater problems don't derail your household routine for long. Call or e-mail us today to discuss your needs for water heater repairs!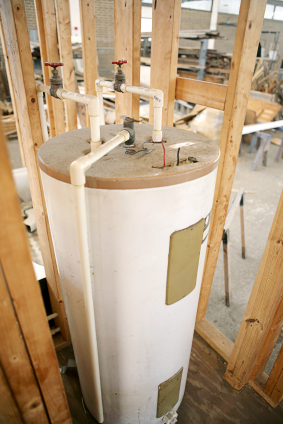 Because hot water heaters are such complex units, attempting water heater repairs on your own is not wise. When you look to Nuke Appliances Repair Service for assistance, we can offer you the water heater repair service you need to ensure that your unit is back up and running in no time. You can call on us to repair your water heater if you notice that your unit is displaying any of the following symptoms:
Leaking
Cloudy water
No hot water
Limited supply
Unusual odors
Strange noises
And other performance issues
Regardless of the extent of the problems you're dealing with, our fully licensed and insured technicians have you covered. We are well equipped to handle both gas and electric water heater problems, and we have experience working on tank and tankless units. To ensure you're satisfied with our water heater repair service, we offer a 90-day parts and labor warranty when you purchase your parts through us. Whether you'd like to schedule a repair for the future or you need emergency water heater repair, Nuke Appliances Repair Service is ready to help. We value great prices and superior workmanship, so you can't go wrong by choosing us as your water heater repair company in Miami.
Comprehensive Water Heater Service
In addition to providing water heater repair, Nuke Appliances Repair Service also offers water heater installation. In some cases, there's no way to solve water heater problems with repair alone. If your unit is old and worn, you may need a brand-new one, and our skilled technicians are here to provide you with superior installation for both gas and electric water heaters. Whether you want to install tankless or tank units, you can count on us to handle the installation process with ease and professionalism. Get in touch with us right away to schedule your water heater service!
Water Heater
Hot Water Heater
Water Heater Repair
Tankless Water Heater
Water Heater Installation
Water Heater Service