Oven Repair
Are you a fan of cooking delicious and nutritious meals for yourself and your family? If you don't have a properly working oven or stove, then you'll have a hard time accomplishing this task. Whether you have stove burners that won't light or an oven that won't cook your food to its proper temperature, you can count on the stove and oven repair specialists at Nuke Appliances Repair Service. We also offer range and cooktop repair, so you can always look to us if you need cooking appliance help in Miami or the nearby area. Call today to schedule your oven door repair or other service!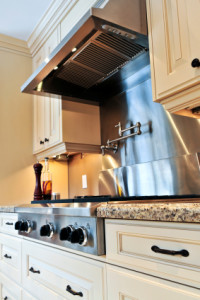 Cooking appliances are complex, so when you hire someone to repair your oven or stove, you want to be sure you choose a technician who is fully qualified for the task. Our licensed and insured oven service pros are well versed in all of the oven and stove repair issues that you might encounter. We have almost a decade of experience providing oven repair service, and that means we'll be able to quickly and accurately diagnose the root cause of your oven or stove problems and then carry out the necessary repairs.
You can count on our team to replace a wide range of oven parts, including:
Heating elements
Fuses
Oven thermostats
Door gaskets
Gas pilot lights and ignition systems
And many others
No matter what specific fixes your cooking unit needs, Nuke Appliances Repair Service will be able to provide the TLC it deserves. We take great pride in providing high-quality craftsmanship that lasts. We stand behind our oven repair service with a 90-day warranty on parts and labor, so you can be sure we have your unit's long-term performance in mind. If you're looking for reliable oven repairs, we're the name to know in the Miami area. 
Oven Repair at a Great Price
Nuke Appliances Repair Service is a family-owned company, and we know the importance of getting great value for your money. We strive to keep our rates among the most affordable for stove repair, range repair, and oven repair services in the greater Miami area. When your oven is not heating properly or it won't turn at all, you can trust our team to get everything up and running again without blowing your budget. We're your source for top-notch range and oven repair at a price you can afford.
Call now to learn more about Nuke Appliances Repair Service, and to schedule your appointment for oven repair service. We're pleased to offer both electric and gas oven repair for residential units, even if they are in commercial settings. Whether you need us to repair an oven at home or provide you with stove repair at your place of business, you can rest assured that we'll offer you flawless results! 
Range Repair
Electric Oven Repair
Oven Repair Service