Maytag Washer Repair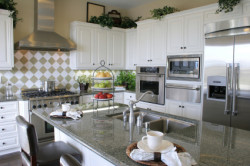 Are you having Maytag washer problems? If you're in the Miami area, you can rely on the professionals at Nuke Appliances Repair Service for Maytag washer repair. We specialize in providing accurate, cost-effective Maytag washing machine repair for local homeowners, and we can't wait to offer our services to you. Whether your Maytag washer refuses to turn on or is simply not cleaning your clothes, you can count on our technicians to repair your unit in accordance with manufacturer specifications. Call or e-mail us today to discuss your needs or to schedule Maytag repair service!
At Nuke Appliances Repair Service, we understand all of the inner workings of Maytag washing machines. Although Maytag is a reliable brand, units do break down from time to time. When that happens, Nuke Appliances Repair Service is ready to step in and provide Maytag washer repairs. We offer a wide range of Maytag washer machine repairs, so feel free to turn to us whenever your unit is displaying any of the following issues:
Leaking
Not filling
Not spinning
Problems draining
Not turning on
Unusual noises
Unpleasant smells
Timer issues
Or any other performance problem
Our Maytag washer service professionals have almost a decade of experience handling these types of malfunctions, so you can rest assured that we'll be able to find a solution to yours. When you come to us with Maytag washer problems, we'll work hard to accurately identify the root cause of the issue and provide you with repairs that last. We back up our Maytag washer repair with a 90-day parts and labor warranty when you purchase parts through us. If you're looking for Maytag washing machine repair that you can depend on, there's no need to look any further. Nuke Appliances Repair Service has you covered!
Affordable Maytag Repair Service
If your Maytag washing machine is on the fritz, you may be worried about having to shell out big bucks for a new unit. Fortunately, most Maytag washing machine problems can be resolved by repairs if you have a qualified technician on your side. When you choose to work with the pros at Nuke Appliances Repair Service, you can count on getting affordable Maytag washers repair. We're a family-owned company, and that means we know the value of quality service for a reasonable rate. That's exactly what we'll bring you.
Call or e-mail us today to speak to one of our technicians about your options for Maytag washing machine service in Miami.
maytag washing machine repair
maytag washer repair service