Services Offered
Is your dishwasher leaking all over your kitchen floor? Has your dryer stopped drying your clothes thoroughly? If you're struggling with appliance problems, the appliance repair pros at Nuke Appliances Repair Service are here for you. Serving Miami and the nearby area, we're here to ensure that you get top-quality appliance service when you need it the most. Whether you are having problems with your washing machine, oven, or refrigerator, you can trust that our team will be able to find an effective solution. Get in touch with us right away to learn more about our appliance repair services!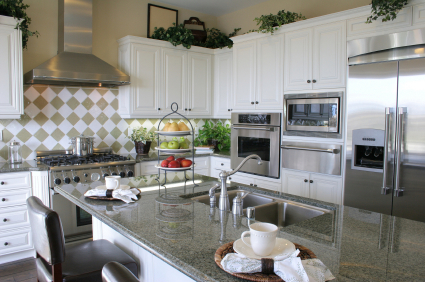 At Nuke Appliances Repair Service, we offer a wide range of appliance repair service options. We can provide troubleshooting and solutions for:
Washing machines
Dryers
Refrigerators
Dishwashers
Freezers
Ice makers
Garbage disposals
Ovens, ranges, and stoves
We work on both gas and electric appliances. We specialize in residential appliance repairs, and we are happy to service residential models in both homes and commercial settings. To ensure you're happy with the work we do, we provide a 90-day parts and labor warranty when you purchase your appliance parts through us. If you're ready to solve your appliance problems for once and for all, Nuke Appliances Repair Service is standing by to take care of you.
Appliance Installation Service
In addition to appliance repairs, Nuke Appliances Repair Service is also pleased to offer appliance installation. If you've just purchased a new appliance for your home, you can count on us to install it for you and make certain that it's working properly. Rather than rely on pricy, low-quality appliance installation services from a big box store, turn to us and get top-notch installation for a price you can afford. Our appliance installers are ready to help you get your new appliances up and running in no time, so don't hesitate to bring in our team for your appliance install needs.
Emergency Appliance Repair
When one of your home appliances breaks down, chaos can soon ensue. If you don't want to deal with the hassle of a broken washing machine or a malfunctioning garbage disposal, you can count on Nuke Appliances Repair Service to provide you with emergency appliance repair in Miami and beyond. As a family-owned company, we're well aware of the stress that a broken appliance can cause, and we'll work hard to ensure that you don't have to deal with this for long. If you're currently struggling with an ailing appliance that needs an immediate fix, contact Nuke Appliances Repair Service today.
At this time, Nuke Appliances Repair Services does not provide repairs for Thermador or Viking appliances. We apologize for any inconvenience this might cause.