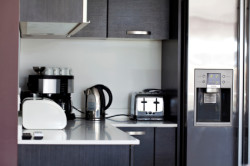 Are you struggling with a broken dishwasher or a malfunctioning washing machine? If you're in need of appliance repair in the Miami area, Nuke Appliances Repair Service has you covered. We're proud to offer an array of home appliance repair services to local residents, so turn to us whenever you need an appliance issue handled. Whether you're looking for refrigerator repair, dryer repair, or garbage disposal repair, you can rest assured that our team will be able to provide you with truly superior results. It's our goal to be your one-stop shop for appliance repairs and installation services in and around Miami, so contact us right away to learn more!
Professional Appliance Repairs
Family-Owned Company
8+ Years of Experience
Licensed & Insured
Emergency Services Available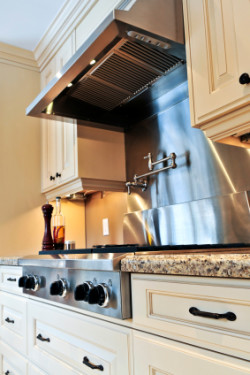 Located in Miami, FL, Nuke Appliances Repair Service offers appliance repair service to local residents across the region. We're proud to extend our appliance service to customers in Homestead, Florida City, Naranja, Hialeah, Kendall, Coral Gables, South Miami Heights, Miami Beach, and the entirety of Miami-Dade County. Whenever you're dealing with a malfunctioning appliance, don't panic or assume that you have to run straight out and purchase a new unit. Instead, turn to the seasoned pros at Nuke Appliances Repair Service. We work on both gas and electric residential appliances, and we are happy to provide repairs for residential units in commercial settings. The next time one of your appliances starts to show signs of disrepair, call on us for assistance. We'll help to accurately diagnose the problem and perform lasting appliance repairs.
In addition to offering comprehensive appliance repair service, Nuke Appliances Repair Service also offers appliance installation. Whether you're replacing an old unit that's simply worn out or you need appliances for your newly built home, you can trust that we'll be able to provide you with expert appliance install services.
For all of our appliance service offerings, we take great pride in being able to offer our customers flawless workmanship, and you can expect nothing less when you work with us. As an added bonus, we also strive to keep our prices fair and affordable. We're a family-owned appliance repair company, and that means we know how tough it can be to keep a household running smoothly when you have to deal with an unexpected appliance malfunction. When you turn to us for appliance repair services, we'll provide you with quality results at great rates.
For your security and peace of mind, Nuke Appliances Repair Service is fully licensed and insured. Whether you need emergency appliances repairs or you'd like to set up an appointment for a less pressing issue, you can rely on our team to provide you with dependable, effective appliance service!
At this time, Nuke Appliances Repair Service does not provide repairs for Thermador or Viking appliances. We apologize for any inconvenience.